Adrian
Orthodontic Technician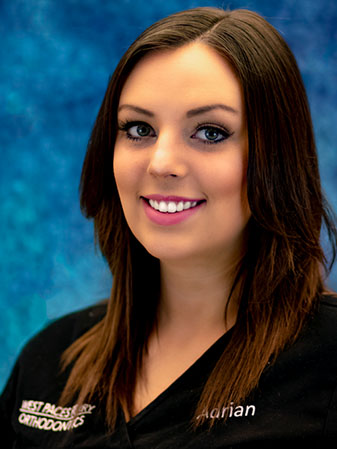 "I love meeting everyone who comes though this office, giving patients the best care possible, and seeing each finish with a smile they love. Our doctors are the most kind, caring, and knowledgeable people and my coworkers are simply the best at what they do. We all support each other as we help our patients achieve great smiles."
Adrian works in our clinic, where she handles Invisalign cases, bonding and adjustments, and takes X-rays, 3D scans, and diagnostic photos. She joined us in 2018, bringing with her five years of experience in the field.
When not working, Adrian enjoys traveling with her amazing fiancé and two handsome sons. The family likes trying new outdoor activities on weekends and makes a point of spending time with family and friends.
---
Jessica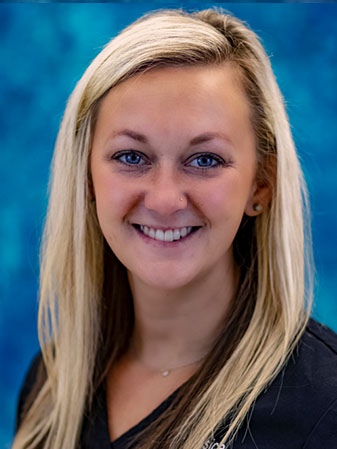 Orthodontic Assistant
"I like interacting with our patients, getting to know each during treatment, and celebrating their finished smiles. It's rewarding to work with great doctors and to be part of a team that changes lives by changing smiles."
Jessica spends her days in the clinic, where she offers patient care and assists the doctors in creating beautiful smiles. She is a Certified Orthodontic Assistant and joined us in 2012.
Enjoying quality time with her husband and kids is Jessica's priority outside of the office.
---
Kortney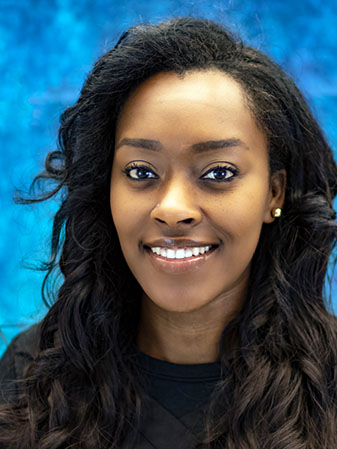 Orthodontic Assistant
"My favorite things about my work are learning new things every day and chatting with our patients. I enjoy working with Dr. Yurfest, Dr. Huber, and the team because they have welcomed me with open arms and been helpful in my transition from corporate to private practice."
Kortney makes sure each patient's visit is pleasant. She provides detailed homecare instructions, delivers appliances and Invisalign®, takes Invisalign scans, and makes follow-up calls to ensure our patients are pleased with their visits. Kortney attended the Orthodontic Assistant School of Atlanta, graduating in 2014, and joined us in 2018. She also holds a BS in Biology from Kennesaw State University.
When she's not working, Kortney enjoys swimming, playing kickball and basketball, eating, and traveling the world. Learning about different cultures and tasting different foods makes her happy.
---
Michele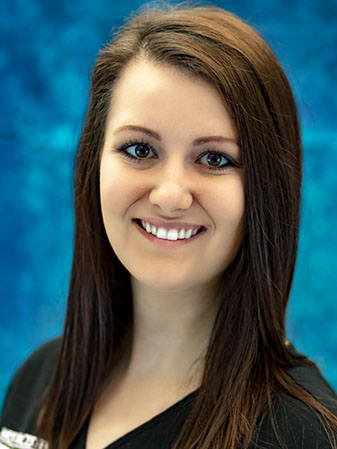 Orthodontic Assistant and Treatment Coordinator
"I like building relationships with each patient and working with them to reach their goal. We are 'confidence suppliers' and I love it! We are a team in the office and family outside of it: we work well together and do everything possible to ensure a positive, comfortable experience."
As an orthodontic assistant, Michele performs Invisalign scans and delivery and assists the doctors with bonding and adjustments. She also handles doctor-less consultations. Michele is a Registered Dental Assistant and a Registered Orthodontic Assistant. She's worked in the field since 2012 and joined our practice in 2015.
Michele and her best friend, Kyle, were married in 2015. They are the proud parents of Reggie, a cockapoo, and Peter, a tabby.
---
Renee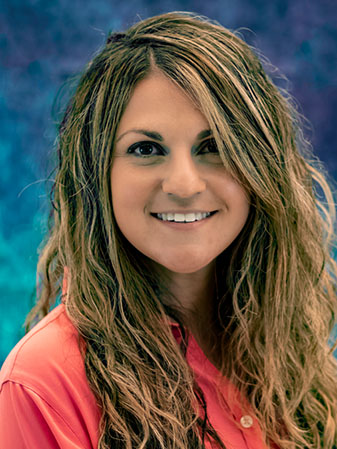 Treatment Director and Office Manager
"I enjoy educating patients about orthodontics, answering their questions, and making sure they're fully informed about treatment. Everyone at West Paces Ferry Orthodontics loves what they do and that makes our office a great place – for our staff and our patients."
Renee works with patients during treatment planning. She explains what their treatment will involve, discusses options, and covers financials and insurance matters. She has been with West Paces Ferry Orthodontics since 2007.
Most of Renee's free time is spent with her husband and two daughters. She enjoys cooking, working out, and being with family and friends.
---
St
ace

y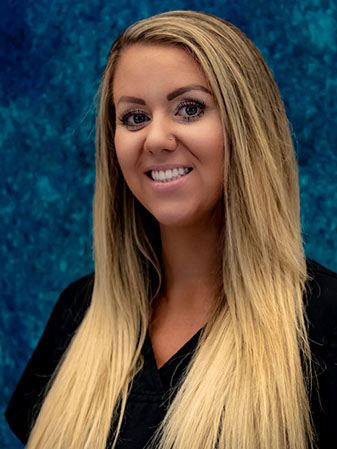 Clinical Manager
"I enjoy creating beautiful smiles and interacting with our patients. Our doctors are the best; I love that I get to help them create those smiles! They listen to a patient's needs and desires and then develop a treatment plan specific to them. Our team members support the doctors in this process and, together, we ensure patients achieve what they are seeking."
Stacey oversees all aspects of the clinic, ensuring we're running on time and prepared for each patient's procedure, as well as managing our inventory. She started in the field in 2002, is expanded duties and X-ray certified, and was trained by Dr. Yurfest, starting in 2012.
Stacey shares her life with her amazing husband, two young sons, and a dearly-loved French bulldog. The family enjoys time together, watching the oldest boy play baseball, and traveling.
---
Kenny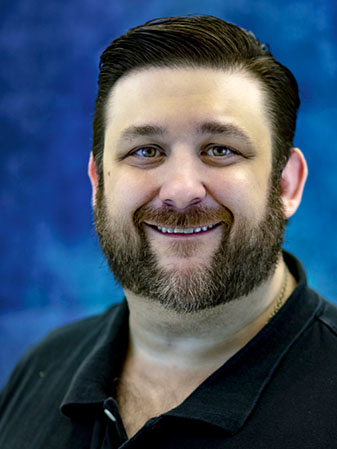 Communications Director
"I enjoy using my role to ensure that potential patients learn of the wonderful care they can receive at WPFO."
Kenny manages our communications within the office and presents a clear and consistent message in our marketing and customer interactions. He joined WPFO in 2006, leading our office into a new world involving social media and instant communications with our patients.
At home, Kenny has a crazy Bengal cat named Jack. He spends most of his free time trying to keep Jack under control and working on his photography.