iTero® Element™ Intraoral Scanner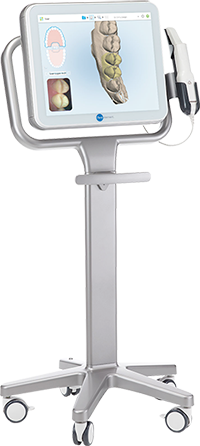 We'll Make a Great First Impression
The iTero Element Scanner is a state-of-the-art digital scanning system that eliminates the need for unpleasant traditional alginate impressions—no more messy putty in your mouth! With our iTero Element Scanner, we can digitally capture a detailed, 3D model of your teeth and gums. Not only is an iTero Element digital scan far more comfortable than the old putty-based impressions, but it's faster and provides images that are more precise.
Say "goodbye" to the goop-filled impression trays!
No goop or gag to worry about
Fast, accurate scan for superior diagnostics
Ideal for all types of braces, including Invisalign® clear aligners and retainers
See a simulation of your potential post-treatment smile with the Invisalign Outcome Simulator (IOSim)
During the scanning process, your orthodontist will use the iTero Element Scanner's wand to capture images of your teeth and gum tissue. You can breathe or swallow as you normally would. You can even pause during the process if you need to sneeze or just want to ask a question.
The iTero Element Scanner will give us a 3D model of your mouth that we can use with all orthodontic services, including the Invisalign Outcome Simulator, to show you what your new smile might look like.
---
Invisalign® Aligners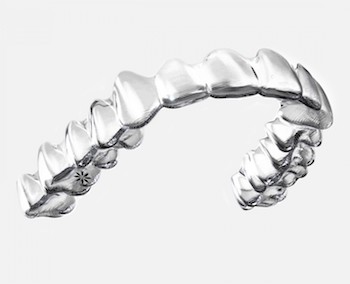 The Invisalign® System combines advanced 3-D computer graphics technology with 100-year-old science of orthodontics. Invisalign® aligners are designed to move your teeth in small steps to the desired final position prescribed by your orthodontist. Each aligner is precisely calibrated and manufactured to fit your mouth at each stage of the treatment plan.
Your first step is to visit our office to determine if Invisalign® is right for you. After sending precise treatment instructions, Invisalign® uses advanced computer technology to translate these instructions in a sequence of finely calibrated aligners — as few as 12 or as many as 48. Each aligner is worn for about two weeks and only taken out to eat, brush and floss. As you replace each aligner with the next, your teeth will begin to move gradually — week-by-week until the final alignment prescribed is attained. Then you'll be smiling like you never have before!
---
PROPEL Orthodontics VPro5
This portable, hands-free device can decrease your orthodontic treatment time by as much as 50%! The Propel VPro5 is the perfect compliment to your Invisalign clear aligners. PROPEL Orthodontics' VPro5 delivers gentle vibrations to complement your clear aligner orthodontic treatment. Used for just five minutes per day, the VPro5 helps ensure that your aligners fit properly, making your treatment as efficient and successful as possible.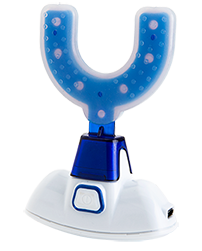 PROPEL Orthodontics
Propel is a a revolutionary orthodontic device that can accelerate your orthodontic treatment. It works with the patient's own biology in order to stimulate the bone that's surrounding the teeth. By performing micro-osteoperforations, the tooth movement will be accelerated and the bone regrowth will be improved.
How Does Propel Work?
Despite being such an advanced treatment, it's actually incredibly simple to use. It follows these steps:
First, your orthodontist will take x-rays to determine the size of the gaps that are existing between your teeth. These areas are where the micro-osteoperforations will be performed.
Our findings will be double-checked by physically feeling for the bone beneath your gums.
To make sure that you don't feel any discomfort during the procedure, we'll administer a local anesthetic.
Your orthodontist will use Propel to make a tiny hole through your gum and into the underlying bone. For each tooth that's going to be moved during treatment, there will be one-to-three holes made on either side of the tooth.
It's as simple as that! With this easy process, your teeth will be moving faster in no time! In some cases, you may have to come back to have the procedure done again while in other cases this one treatment will be all you need.